The ciliary muscle contracts and releases to focus the lens and when it locks up or spasms, it doesn't move the lens. When it is contracted or tight, the lens in your eyes becomes rounded or bubbled, and this allows you to focus on things sharply close up. When the ciliary is relaxed the lens flattens and you can see sharply for things that are far away. When it gets stuck contracted, it only allows us to see near but won't relax to see far.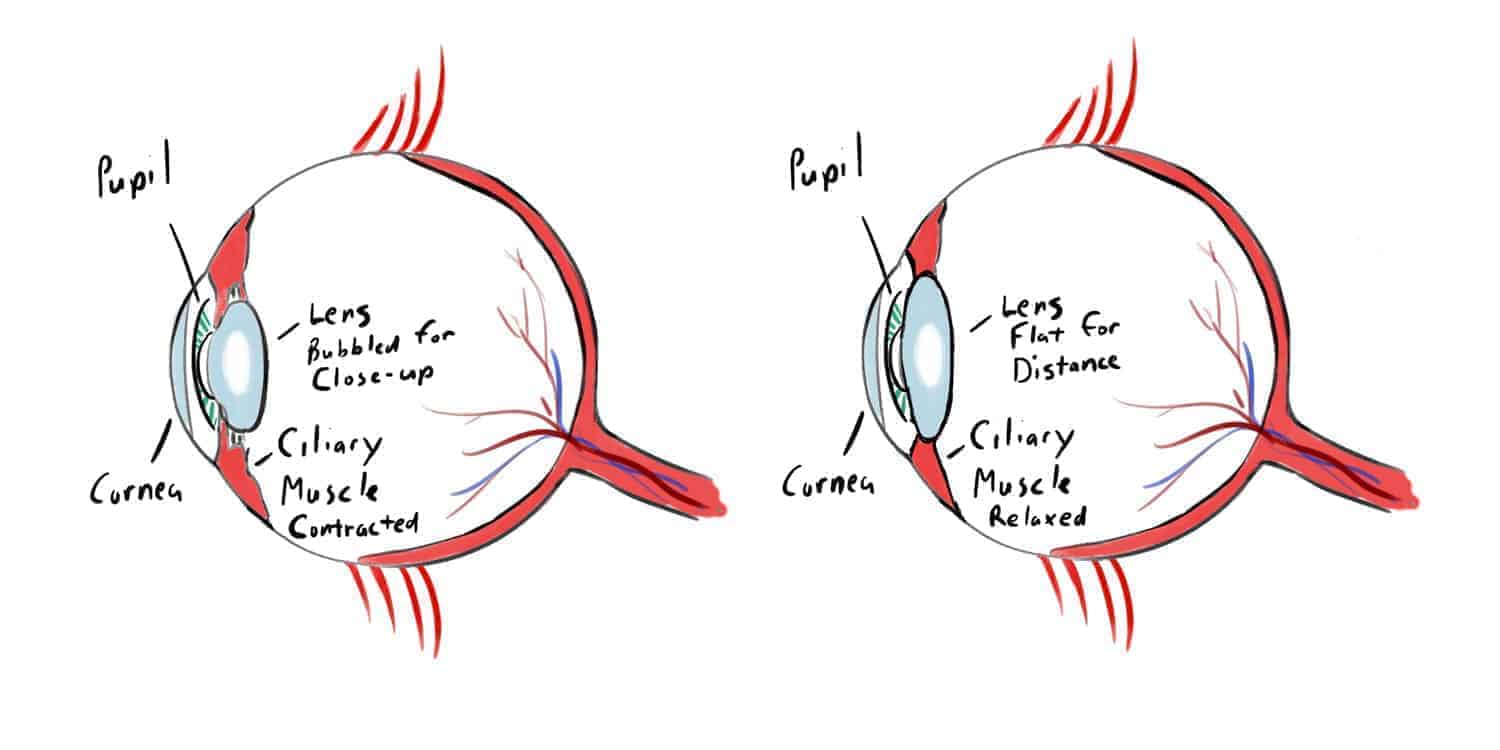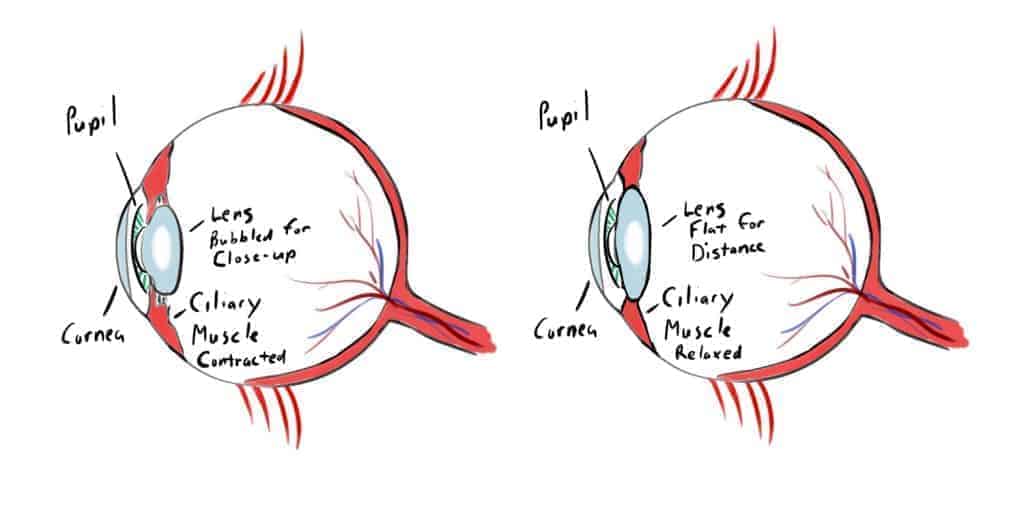 To understand what a ciliary lock is, make a tight fist with one of your hands and hold it tight for 5-10 minutes, or basically as long as you can. When you can no longer hold it as tight as you can, try to open your hand. You'll find that it is hard to open your hand all the way at first. It will be tight and hurt. You may even have to flex open and close a few times before you can open it all the way. After a while, the muscles in your hand will be relaxed and you can then open your hand all the way with no issues.
This is essentially the same thing that happens in a ciliary lock. Now imagine this muscle being locked for however long you've worn glasses; 1 year, 5 years, 10 years or more? In my case, it was over 35 years of having a tight fist or rather ciliary muscle.