Learn the Basics To Improve Your Eyesight!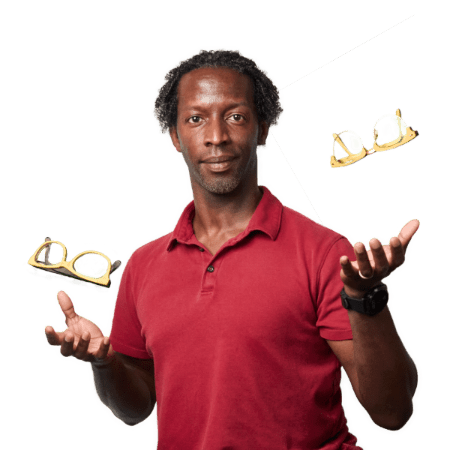 I've Been There!
As someone who has worn glasses since childhood, I understand the frustration and helplessness that can come with watching your lenses get thicker year after year. It's a constant reminder of your vision limitations and can even affect your confidence and self-esteem.
I can show you how I changed that. Get started for free!
What do you get?
I tell you The things I did to Improve MY VISION!
WHAT CAUSED MY VISION TO FAIL
I once believe being near-sighted was inherited but myopia is learned.
ABOUT BAD HABITS
I had many bad habits that caused my vision to get worse over the years.
ABOUT THE TECHNIQUES
I perfected 4 basic techniques that allowed me to improve my vision, naturally.
DEVELOPING GOOD HABITS
I tell you how I took the 4 basic techniques and turned them into good habits.
HOW I GOT MY FIRST CLEAR FLASH
I was able to temporarily get perfectly clear vision without my glasses. Overtime, I was able to reproduce this for longer moments of clarity.
MY THOUGHTS ON REDUCED LENSES
You may have come from another vision restoration method, but I will explain my thoughts on reduced lenses or contacts.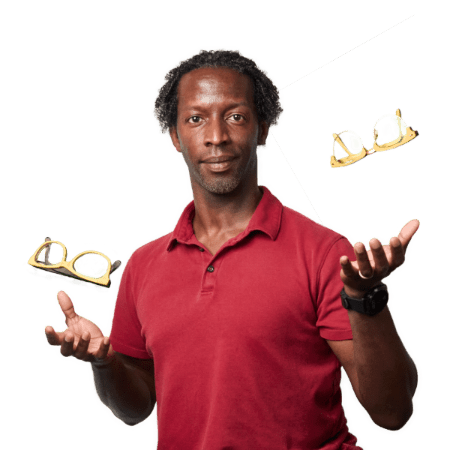 You Do Not have to live a life with glasses or contacts.
You CAN Take Charge of
YOUR

Eyesight!

Enter your name and email address below to get access to the free Basic Journey Guide, and learn how to improve vision naturally.

By entering your details on this form, you will be requesting access to our free Basic Journey Guide Course by Mark Warren. To get access, you will need to confirm your email address. Your privacy is important to us and the information you submit here will never be passed on, shared or sold on to any other third party.