THE ADVANCED JOURNEY GUIDE +
THE NEW ADVANCED JOURNEY GUIDE 2.0:
BEYOND 20/20
How I Started To Look At The World Differently​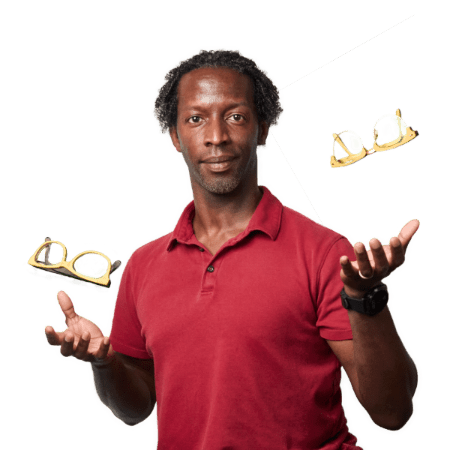 wE'VE gOT A NEW aDVANCED jOURNEY gUIDE!
The Advanced Journey Guide 2.0: Beyond 20/20 is all about the things that improved my vision that had little to do with working on my eyes. I could get clear flashes and hold them, but the problem was trying to hold them all the time. In this new addition to the guide, I will talk about 3 parts of the vision improvement triangle that lead to being able to get permanent clarity!
The new guide goes into neuroscience of how the nervous system, brain and muscles work together to allow us to see and move. They all must be working and if they're not, that's when problems arise. The problems are not just with your vision but also with your mobility and overall health!
HOW MUCH IS YOUR VISION WORTH TO YOU?
In This Guide I tell you…
In Addition To The Guide You Also Get …
Our Risk-Free Promise​